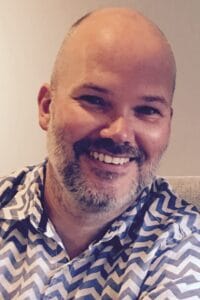 Founded and led by the co-founder of the pioneer of non-standard online home insurance in the UK, Avantia Insurance (HomeProtect), we are a business that is steeped in innovation, disruption and value delivery for consumers and providers alike.
Neil Huzinga founded Vivo Lifestyle Services in 2019 with the single intent of bringing a consumer-focused solution to the growing challenge of cybercrime in our personal and family space.
Background
Like many other enterprises, the Covid-19 pandemic interrupted development. However, in hindsight, it might actually have served to help improve the cyberSOS® offering you see today.
So many more of us were forced to work from home than would otherwise have been the case, and this accelerated the learning of a vast number of people as to what better online security looks like – as many were having to use it to access online workspaces for the first time.
A caring, human, family-centred product
Four years later, and we have launched our consumer-focused cyberSOS® range of personal cyber emergency services designed to help people at a time that can be extremely distressing.
The feeling of privacy being invaded, not knowing what else might be about to happen, losing personal data, documents or, possibly even worse, the loss or unauthorised sharing of personal or family photos.
Not being able to go about our online lives as we would wish, social media accounts compromised or controlled by someone else.
Worry, anxiety, a feeling of helplessness.
We see all of these in the customers we talk to, which is why we were determined to be the first to bring a caring, human solution to the UK.
The perfect solution for employers, affinities and membership groups
While we offer a wrap-around solution via our consumer portal Cyber Made Easy, our offering suits the B2B environment perfectly.
Employers – offer your staff a truly personal and family-focused benefit that helps your valued employees and their loved ones get their lives back together after a cyber incident. It will also help you get your staff back to work and focused quicker.
Affinity and membership groups – offer your customer base a low-cost, high value addition to the great services you already provide. Show how much you value their loyalty by offering our services to your customers and their families at what can be a time of great distress.